LET YOUR LIFE BE AN INSPIRATION
The Hope for Life Foundation, a non-profit organization, building a program to enable and empower Veterans to become confident contributing citizens in their communities.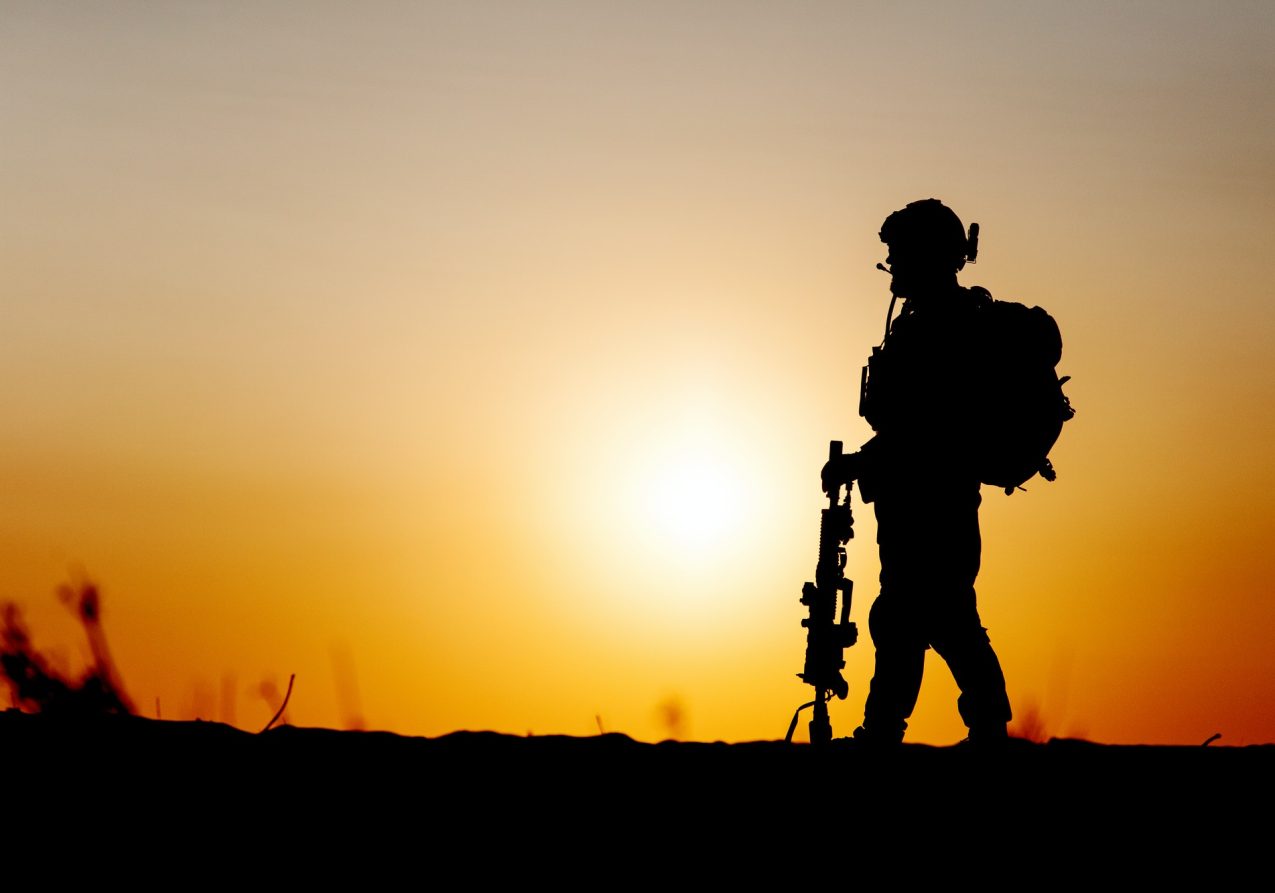 THE HOPE FOR LIFE FOUNDATION IS: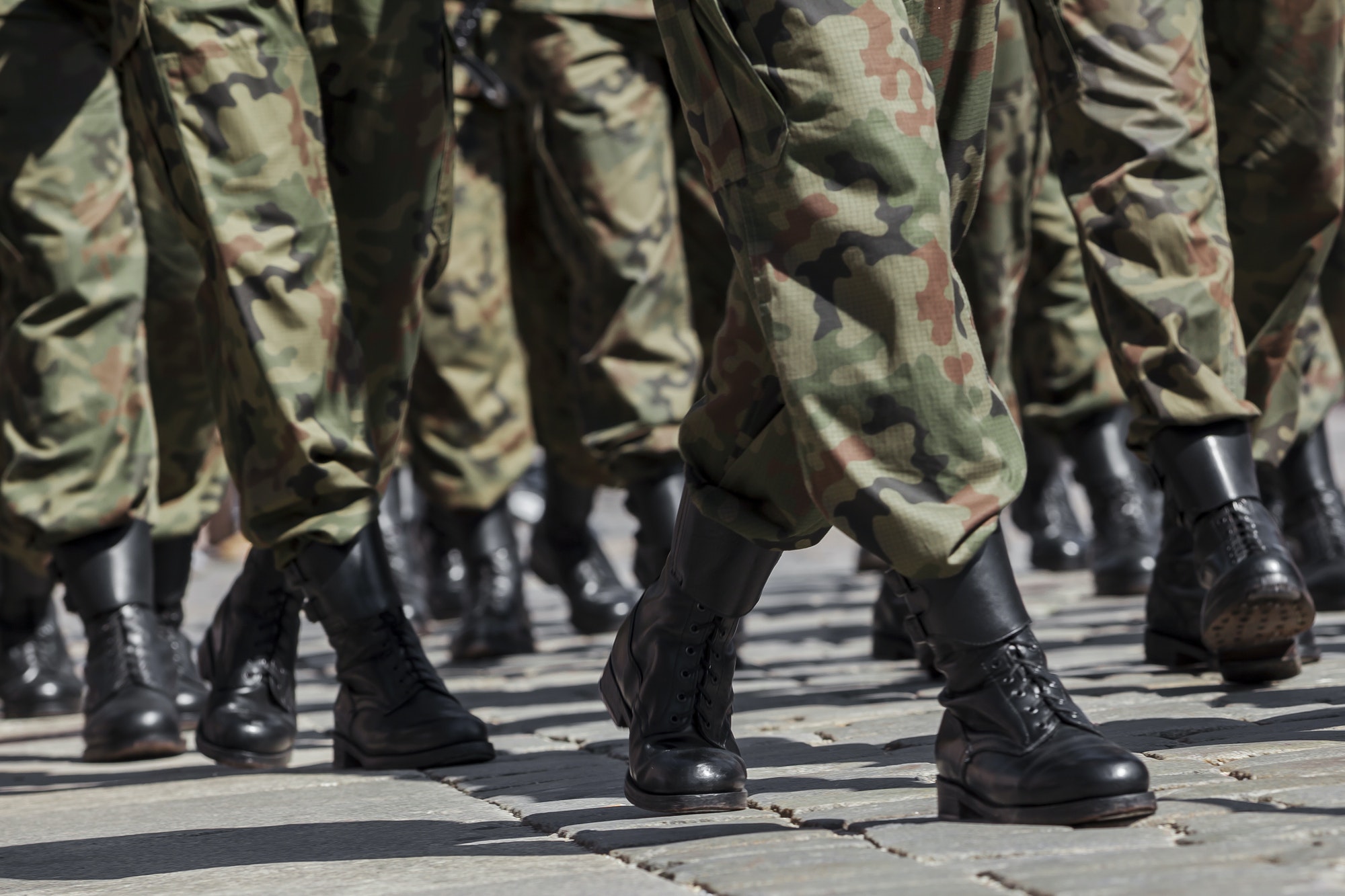 A non-profit organization committed to serving Veterans and their families in becoming confident contributing citizens in their communities through strengthening their core and gaining depth and meaning through their relationship with divinity.
Brings Veterans together to share, learn, and experience a program unlike any other event in their life.
The Hope for Life Foundation will feature a number of unique events, including a 44 hour core strengthening experience, in which the veteran will come face-to-face with their own relationship with God, and will be expected to set goals aimed toward their personal growth, their family's needs, and their role in society.
We will be holding four retreats a year, with 50 veteran participants. These veterans will be attending the retreat as missioners from around the local areas, with the objective to recognize, heal, and accept a challenge to make a difference in their communities.
Third ANNUAL BANQUET FUNDRAISER
Sat May 18, 2024 5pm-10pm
2930 W Hwy 112, Grantsville UT, 84029
Schedule of Events
Ticket Infomation
Sponsorships
Schedule of Events
Silent Auction, Live Auction, and Casino Table Entertainment, are a great recipe for an exciting evening, and to help "Save A Veteran" Schedule TBD
Ticket Infomation
Sponsorships
For Reservations/Payments/Sponsorships/Questions, Contact Us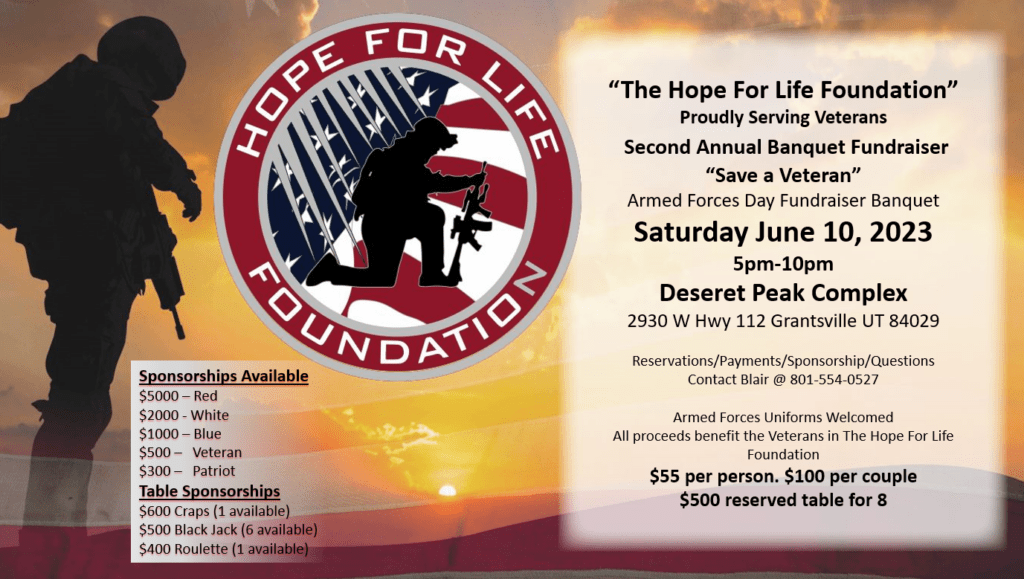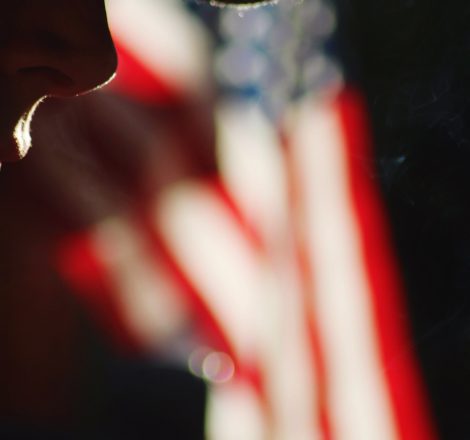 Email us if you are wanting to help with the event, Sponsor, Donate Auction items, and to purchase tickets.
Venmo @TheHopeForLife-2021
PayPal: hopeforlife@thehopeforlife.org
Email: Info@thehopeforlife.org
Camp Kiesel (Huntsville Utah)
Be the man God created you to be.
Anger – is your anger serving you well?
Fear – is fear paralyzing your life?
Shame – is shame running your life?
Loss – are you experiencing loss and depression?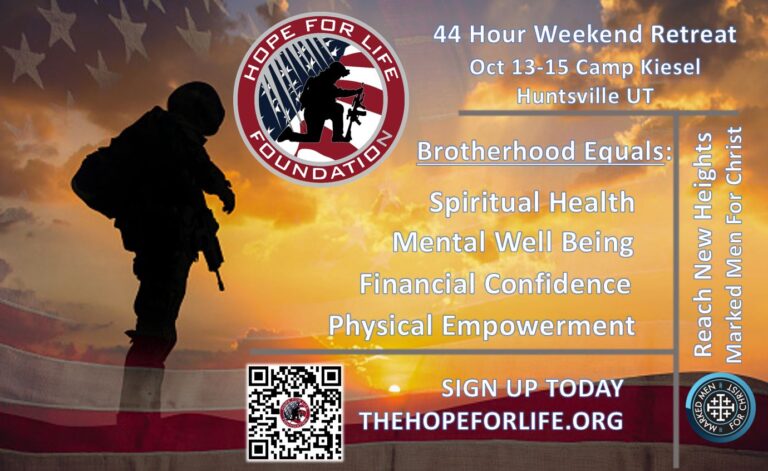 Thousands before you, including your staff, have struggled with these same things and have experienced God's transforming power to become stronger men in Christ thru the 44-hour experience
God wants to heal you and move you forward!
The Hope For Life Foundation has partnered up with Marked Men For Christ and utilizes the 44-Hour Experience.